I've seen this weekly blog party for the last month and keep meaning to participate. I've got my party shoes on and am ready to go!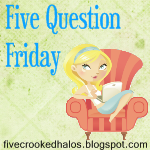 1. How many pets do you have?
We have one dual personality Manx/Siamese/Tabby kitty. Meet Bonnie...aka Pork, Sun Pig, Princess Pork, Superstar Pork, Skitty Kitty! She's seventeen years old and enjoying her Golden Years.
During the day, you can almost always find her sunning herself and soaking up rays whenever they are out & shinning. But, she never does full sun.
Her favorite bit to set in sunshine are her paws, particularly the white ends of her paws. She moves around the yard throughout the day, chasing the shinning sun, to put those little paws out, just across the line of shadow.
Until the beginning of this year, her constant companion was her brother, Clyde. He was extremely chatty with his full Siamese howl, an early riser, and while he was petrified of kidlets the first couple of years after having our first, he and our son became the best of buddies.
Yup, full of opinions!
Ya know what's really funny about these two? After Clyde passed, Bonnie adopted several of Clyde's personality characteristics. I've never seen that happen with animals before!
2. If you could switch places with anyone in the world for one day, who would it be?
Just for kicks, there are a lot of people that would fit this bill from friends to celebrities to artists to politicians to writers. Not so sure I actually want to live someone else's life, but it sure would be cool to understand how some peoples' minds work, first hand!
3. What is your favorite money saving tip?
Don't go to shopping! Seriously. How many of us walk into a superstore and walk out with fifteen things more than what we went in there to buy? And worse, I've been known to not only do that, but then forget to get the one major thing I really needed!
4. What do you want your kids to be when they grow up?
Happy. While I'm sure they want that too, they also have many ideas of where life will take them as they grow. When they talk about what they want for themselves now and when they are older (sweet boy: inventor, submariner, or blacksmith and wee girl: singer, dancer, or artist), I remember my dreams as a kidlet myself.....space shuttle pilot, lawyer, doctor, and teacher. Shuttle is retiring, haven't been to law school, wouldn't want to go to med school, but I do teach my kidlets every day.....and we're happy.
5. What is your favorite quote?
Oh goodness, I have so many, I couldn't possibly pick just one. When I was a teen, it wasn't movie or band posters covering my walls, rather quotes on large post-its...just love an inspiring quote! Okay, okay.....here are three that I love:
"Creativity is a type of learning process where the teacher and pupil are located in the same individual." ~Arthur Koestler
"Man, we're really artists!"
~Sweet boy
"I'm not artsy, I'm an artist!"
~Wee Girl
A trip to the library (dinosaur books for wee girl & Star Wars books for sweet boy), home repair/maintenance projects, and paperwork are slated for this weekend. Other than the kidlets' excitement for some new books, none of that holds an ounce of excitement, so I'm hoping to squeeze something creative in there. Wonder what creative spark will strike!?!
What does this weekend have in store for you? Adventures? Creative journeys? Family fun? A good book? Soaking up the end of summer? I'd love to know what's spinning in your world!